Unique Lodge of the World
Environmental responsibility is a part of social responsibility. This is an experience that the Vatelien Hubert de Murard had when he managed the Topas Ecolodge, in the north-west of Vietnam, until 2019. A beautiful hotel, that National Geographic certified as "Unique Lodge of the World," lost in the middle of espalier rice paddies, surrounded by small villages and far from the capital, Hanoi.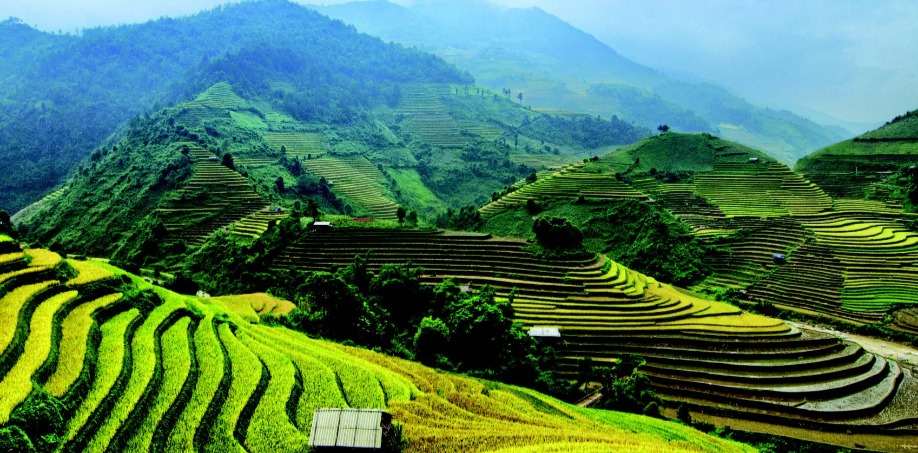 We rolled out several projects linked to an ecological and sustainable approach. Our electricity comes from a neighboring dam and we've got solar panels for outside lighting. Our pool is equipped with a heat pump allowing us to save 85% more energy than with a traditional system. Our water, with a very high quality, comes from our own well. And most of our ingredients for our dishes come from surrounding villages. We don't have any one-use plastic. A glass crusher helps make concrete for our buildings... And the list is a long one. But the most important element is our staff. Ninety-five percent of our employees come from neighboring villages and different ethnic groups. The ecolodge gives them stable jobs other than just working in the fields. They all learn to do their jobs through learning by doing, without being able to speak English very well, but their innate sense of hospitality makes it easier for them!"
the young hotel manager adds
As is fitting, the ecolodge helps local development: renovation of theschool, a bridge built to reach it, warm clothing purchased for cold winterdays, etc. The upwards spiral of a more responsible type of tourismkeeps on rising! Now we're sure: a responsible way of working means conciliating economic and social progress with ecology. Especially in countries whose attractiveness is linked to preserving the environment.